The Ramada Plaza Hotel
Niagara Falls, Ontario Canada

Many of our valued gaming enthusiasts like to arrive on the Wednesday night and start gaming first thing in the morning, relax, meet up with friends and enjoy a meal out before they get down to serious gaming on Thursday. PLEASE NOTE: Game Hall is NOT open Wednesday night as it had been in some prior years. Our room rate block will apply on Thursday thru Saturday, just let the hotel staff know when you are booking your room.
How to book your stay?
DON'T WAIT. The room blocks sell out... once our block is filled, the hotel uses standard rates.
The hotel HAS sold out in some prior years... BOOK NOW TO LOCK IT IN !!! (Group Rate Held UNTIL Dec. 20th or SOLD OUT)
Special BLOCK RATES... $79 CAD PER NIGHT. plus $17/night per car per night.
Call the hotel directly...

​

(905) 356-6116

Mention Niagara Boardgaming Weekend. Tell them you are with: NIAGARA BOARD GAME WEEKEND
Block rates with group codes are good for Thurs, Fri, and Sat nights.
Call the hotel directly to book your reservation. Do NOT CALL the 1-800 number!
Amazing deal to stay for the whole convention...
That means if you have ONE CAR and stay for the whole convention (3 nights. thur,fri,sat night)... $288 CAD (plus taxes/fees).
If you carpool with a friend and get a two bed hotel room.... thats $144 CAD per person for the whole weekend event.
Check exchange rates with hotel at registration.

Note: Some General Information about Niagara Boardgaming Weekend Hotel stays...
The Gaming area is in the Hotel itself, you do not have to leave the Ramada to game.
Alcohol consumption is not allowed in the gaming area at ANY time. You may purchase and consume Alcoholic Beverages in the Hotel Bar or in the privacy of your own room. Please drink responsibly.
Please do not leave games that are not being played set up on the tables. When you are done, please take the games down to make space for other games.
Don Cherry's bar and restaurant is conveniently located in the Hotel. There are all sorts of fast food establishments on and around Lundy's Lane and depending on the weather, some are within walking distance. Please prepare and dress for the weather.
The Hotel does have amenities like a swimming pool and other facilities. Please contact the Hotel for more information on what are available and times of use.
Niagara Boardgaming Weekend is a family oriented, parlour game playing event. The atmosphere is friendly and open to all parlour style and strategy game play only.
Please be aware, the region of Niagara Falls Tourism as well as the City of Niagara Falls have additional taxes and small service charges that may apply to your stay. Neither the Hotel or NBW have any control over these fees and they are not negotiable.
Relax, socialize, have fun and we hope your attendance is a memorable one.
If you need help, contact Dave, Lembit or Art (on this website or in-person) or ask the front desk.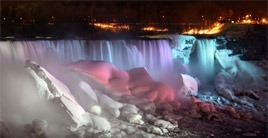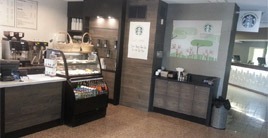 The content on this page is not guaranteed to be completely accurate and up-to-date at all times as it changes based on the hotel's operations. It is your responsibility to contact the hotel and confirm the pricing, amentities, availability, etc. Aside from the rental of space for the convention NBW has no other business association with the Hotel and must abide by all hotel changes, limitations, requirements, room rates, availability, etc.